Boston Uni students tour Sydney's Sustainable House and road gardens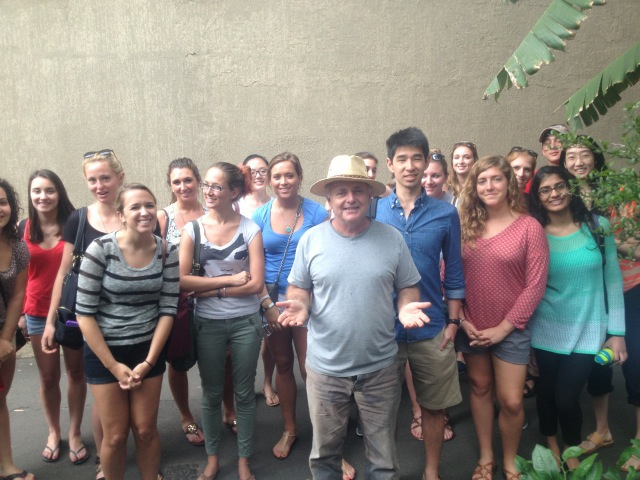 Last week 21 students from Boston Uni toured Sydney's Sustainable House and the road gardens.
The teacher, Gordon Hinds, let me have this background note about the Boston Uni course being taught in Sydney:
Boston University has a campus in Sydney near Central Station in Regent Street. The campus has about 120 students accommodated in a dormitory style high-rise building with lecture theatres below the accommodation tower.
Boston University offers it students the chance to study abroad but also stay within the Boston University academic programme. In Sydney a variety of courses are offered that relate to a distinctive Australian experience.
One course that is conducted is Sustainable Sydney, a course that examines the operations of Sydney and the efforts it goes to to be more 'sustainable'.
The course takes a critical look at how a city is powered, feed, the waste dealt with, and how it is built — all in six weeks. Students get opportunities to see first hand significant parts of the city's infrastructure, from visiting a power station, to seeing the main commercial markets through to seeing how the waste and recycling plants. Students also benefit from hearing first hand key people in the various related industries what the state of development is for technology that is impacting on the management of the city, as well as government regulations and policy.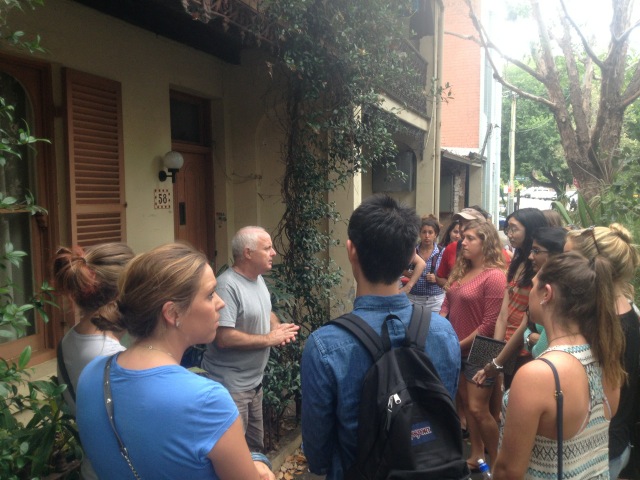 The Sustainability Course has proven to be very popular with Boston University Students and was developed by Gordon Hinds, who also teaches the course, along with Dr Delphine Rabet. For more information on the course, call Gordon on 0419266932 or email - gordon@thpads.com
For more info:  www.bu.edu…
This gets you to the website and then go to elective courses – Sustainable Sydney
It was fun to swap stories and perspectives with young students from the US.
Come again anytime you lot,
M