Chippendale honey harvest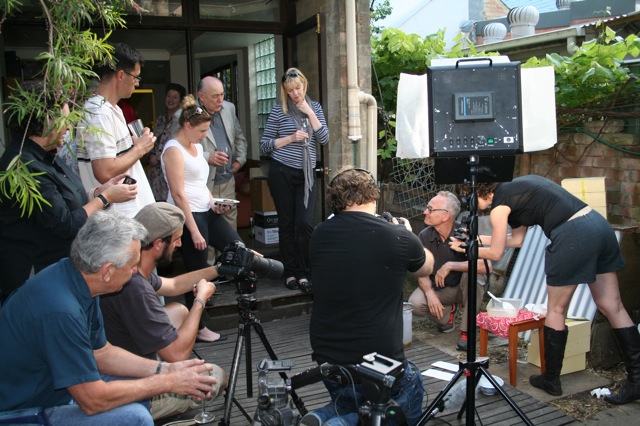 Yesterday we harvested honey from my native stingless bee hive and it's in the photo above.
The Australian expert on native stingless bees, Tim Heard, harvested the honey and here are some photos of Tim, his mate, Tony, some of my friends with similar hives and our gathering to witness the 'how to harvest'.
Michael from myeco.tv… is making a 'how to' video to put on our Sustainable Chippendale website – here.  I'll blog when it's available.
For more information on these bees, contact points and the journey here with them over the last four years use the "Bees" tag to search this blog.
There's also a useful facebook page about research into inner city stingless bees  called Bees in community gardens – here.
Bzzz,
M